¿Porqué a Sai Baba le cuesta caminar?
¿Por la atracción magnética de Su cuerpo? ¿O por Su artritis?
¡¡¡NO!!! ¡¡¡ESTA ES LA VERDADERA RAZÓN!!!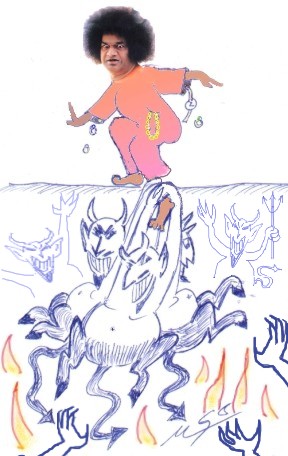 Why Sai Baba does have a lot of trouble walking?
Because of the magnetic force of His body? Or because of the arthritis?
¡¡¡NO!!! ¡¡¡THIS IS THE TRUTH!!!